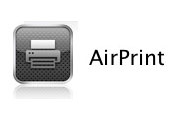 If you're an Apple user, you might have heard about a feature called AirPrint, which lets you print wirelessly from your iPhone or iPad to an AirPrint-enabled printer. Unfortunately, not every printer supports AirPrint, and not everyone wants to go out and buy a new printer that does. With some trickery, you can install an AirPrint service on your Windows computer and basically share your printer with your Apple devices.
Requirements
– iTunes and/or Bounjour installed in Windows
– AirPrint Activator IOS5 v2.6, available here
– Go into your Devices and Printers in Windows and share the printers you want available
– Enable the Windows Guest account (or you can use an Administrator account)
How To
– Unzip the AirPrint Activator from the link above and run the exe
– Click on the green Activate AirPrint button. After a few screen flashes, you should get a box that says "Aktivierung Erfolgreich", meaning Activation Successful
– Add the program file path C:AirPrintAirprint.exe in your firewall program's exclusions list or ignore settings to NOT be scanned or blocked by the firewall. AirPrint is the service that runs to communicate between iPhone's wireless signals and printer.
Troubleshooting
– If your printers show a padlock next to them on your device, try entering your Windows username and password. You can also try using Administrator and the password for your admin account (as mentioned earlier). If neither of these works, go into your Services in Windows, double click the AirPrint service and select the LogOn tab. Here, put in your Administrator account and password and restart the service. This is what worked for me.
– For more troubleshooting, try this site.