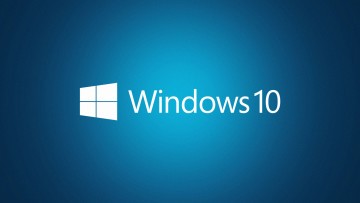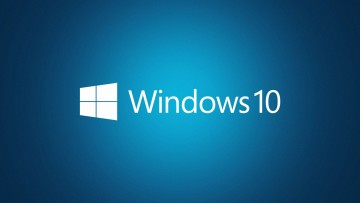 If you're a member of Microsoft's Insider Preview program and setup to receive Fast Ring updates, today, Microsoft released Windows 10 Build 10565 to Insiders.
Update: 10/17/15
Microsoft is now pushing this release out to the Slow Ring Insiders as of today.
What's New
Skype
Skype will now offer integration in Windows 10 for the first time thanks to the latest build. The new app will allow you to respond directly within Windows without opening the Skype app directly.
Edge Browser
Today, build 10565 introduces the ability for Edge to show webpage thumbnail previews when hovering over a tab. Insiders will also be able to sync within Edge for their Favorites and Reading list items.
Cortana
Cortana has now been updated to keep track of your free time activities like movies and event reminders. It is capable of doing this through your email notifications and will notify you of an upcoming event two hours prior to the events start time. For those that are utilizing a touch enabled device, Cortana can also now register your inked notes and will now set reminders based on location, times and numbers.
UI
Based on user input, build 10565 has been updated with the ability to color match the title bars according to your selected theme. Those interested in the title bar customization will want to head to Settings > Personalization > Colors. Microsoft has also added a new batch of icons for the build and improved some context menus in the process.
Lastly, those that have struggled in the past to activate their version of Windows 10 can now just simply enter their Windows 7, Windows 8 or Windows 8.1 product key. Naturally, it has to be a valid version, but should make activating or updating to Windows 10 a bit easier.
Bug Fixes
Below is a list of things that has been fixed in Windows 10 Build 10565:
- You should no longer see a warning message in the Settings app > Update & Security > Windows Update regarding changed ring settings for preview builds unless you actually change your ring settings.
- Background audio playback works again when apps like Groove are minimized.
- We fixed the issue where clicking on the system icons in the notification area quickly results in Windows Shell blocking the launch of fly-outs like Audio, Networking, etc.
- After Build 10525, we heard a lot of feedback that some context menus were too big for mouse. We've made adjustments to many of the context menus to make them smaller for using them with a mouse.
- You can now pin contacts to the Start menu from the People app.
- Certain apps won't appear twice anymore when pinned to the taskbar.
- Hiding desktop icons via context menu on the desktop now works.
- Windows Store apps should now be updating automatically.
Known Issues
Below is a list of known issues with Windows 10 Build 10565:
- The search box does not work if you are in a locale where Cortana is not available. We are currently investigating workarounds.
- The Xbox app for Windows 10 will consume gigabytes of memory on your PC if you have any Win32 games (non -Windows Store games) installed on your PC that have been identified as games or added by you in the Xbox app. Closing the Xbox app will release your PC's memory.
- WebM and VP9 have been temporarily removed from the flight builds. We continue to develop a VP9 implementation that we intend to ship in Windows. Expect VP9 to return soon in a future release.
- Small form-factor devices, like the Dell Venue 8 Pro, that boot with rotation or virtual mode screen size set larger than the physical screen size will experience a bluescreen on upgrade and will roll back to the previous build.