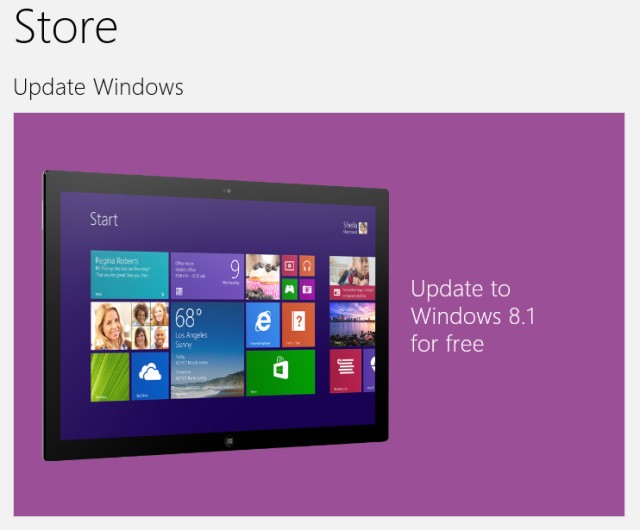 Windows 8 users have been patiently waiting for the Windows 8.1 free upgrade, which offers a number improvements and features over Windows 8. The wait is finally over, as Microsoft has released the final version of Windows 8.1 today through the Windows Store. You can read some of my previous articles on Windows 8.1 to get a feel for some of the features this update includes.
Some people have been reporting that the Windows 8.1 update isn't showing up in the Windows Store for them. If you're having this problem, you can try rebooting your computer, then using the Search Charm, type in "run" to open the run command on the desktop. From there, type in "wsreset.exe" to reset the Windows Store cache.
If you're still on Windows XP, Vista, or 7, you can head over to the Windows.com website to buy your copy of Windows 8.1. The Windows 8.1 update is $119.99 or Windows 8.1 Pro is $199.99.
Some users are also reporting that the "GA Rollup A" update -which leaked almost a week ago for the x64 version of 8.1- is also now available via Windows Update, so it's likely this is also now being released along with the Core App updates and Windows Store update of 8.1 for Windows 8.