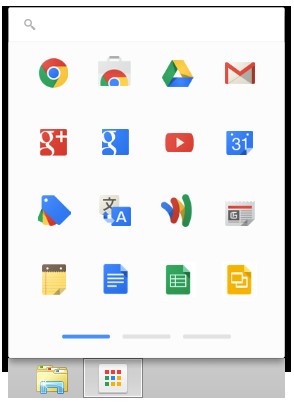 Today, Google quietly released its Chrome App Launcher for Windows 7 and 8. If you're a heavy Google user, this little app might come in handy for you, as it gives you quick access to Google services such as Chrome, Gmail, YouTube, Google Drive, the Chrome Store and more. It even has a Google search bar at the top.
You can access this app from your desktop, or you can pin it to your taskbar and access it like the image above.
The Chrome App Launcher has been available to developers for a while now, but today is the first time it is available to the public.
There's been rumors that Google has been working on a version for Mac OS X and Linux. Chromebook Chrome OS users have has this for a while.
Download: Google Chrome Webstore