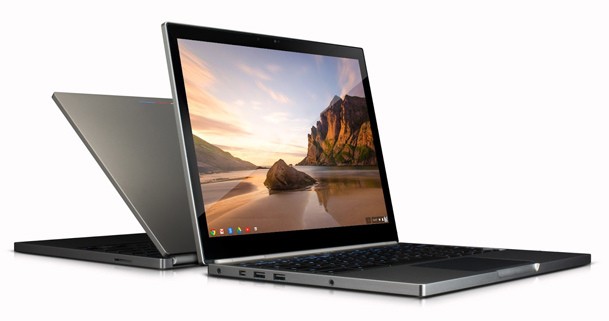 Today Google has announced its next leap in the Chromebook series, and that is the new touchscreen Chromebook Pixel. You can pre-order it today and it will begin shipping in April. The cheaper version, at $1,299 will be WiFi-only and have 32GB of internal storage. You can also upgrade to a 64GB model, or get one with Verizon 4G LTE as well. It comes with a 12.85-inch, 2560 x 1700-pixel touchscreen, an Intel Core i5 dual-core 1.8GHz processor, and 4GB of RAM. You'll also be getting 1TB of Google Drive storage for free for three years with your purchase.
For privacy reasons YouTube needs your permission to be loaded.
I Accept
You can read the full official announcement on the Google Blog here.