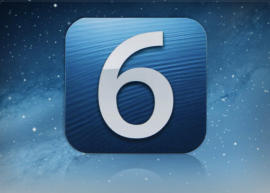 Today, Apple has released the much-anticipated update to its iOS operating system for iPhone and iPad, which includes a bunch of bug fixes, including one for the iPhone 5 which makes it unable to download updates over-the-air. iPhone 5 users will have to install an "iOS Updater" app in order to get the update wirelessly. The list of bug fixes include:
• Fixes a bug that prevents iPhone 5 from installing software updates wirelessly over the air
• Fixes a bug where horizontal lines may be displayed across the keyboard
• Fixes an issue that could cause camera flash to not go off
• Improves reliability of iPhone 5 and iPod touch (5th generation) when connected to encrypted WPA2 Wi-Fi networks
• Resolves an issue that prevents iPhone from using the cellular network in some instances
• Consolidated the Use Cellular Data switch for iTunes Match
• Fixes a Passcode Lock bug which sometimes allowed access to Passbook pass details from lock screen
• Fixes a bug affecting Exchange meetings
Here's how to update your iPhone 5 (Over-The-Air):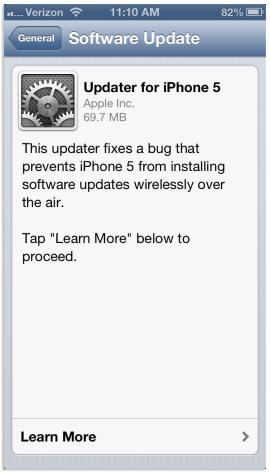 To begin the process, launch the Settings app, tap on General, and then Software Update. Once you do that, you'll see the above message. Tap on Learn More to begin the process of fixing a bug that prevents your iPhone 5 from updating over the air.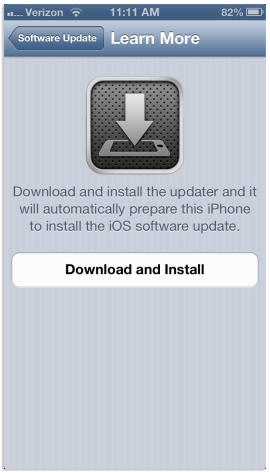 You first must download and install an iOS Updater app. Tap on Download and Install.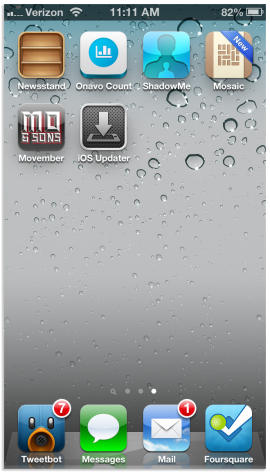 A new app icon will appear on your device. But before you go tapping on it, you might need to restart your phone. To do that, you can either hold in the power button and turn it off, then back on, or hold in the power and home button at the same time and wait for it to reboot.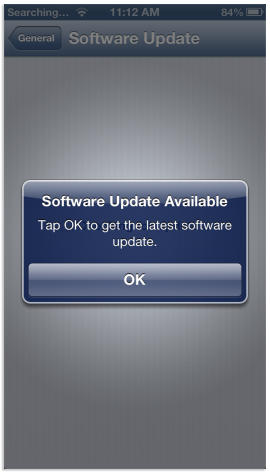 After you've rebooted your phone, tap on the iOS Updater icon and then tap OK on the dialog. From here, the update process on your iPhone 5 is business as usual.